Thank you for taking the time to have a look at our customer testimonials. Please feel free to Contact Us if you'd like to see what ITP can do for you.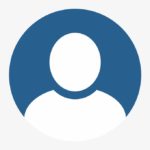 Stuart Wilkinson
Owner of Road Runners Cab Firm in Croydon, Croydon
"Recently I was asked if I would like to change my IT Support Company. They would be prepared to work for 6 months free of charge to show how good they are. I told them I was so happy with the reliability and dedication of my present company I would rather pay them more than have something untested for nothing."
"The IT Partnership have excelled themselves over the many years that I have remained a customer. Whether it has been a large project in our main offices – or smaller project in my home office – or an even smaller project in my wife's office their attitude and performance has been consistent. Professional, helpful, prompt, and very supportive. They are one of the few businesses that I recommend without any hesitation whatsoever."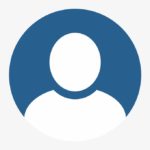 Mary Lawson
Mary Lawson
"In the bad old days, before I discovered the IT Partnership, a computer problem was something I greeted with horror and despair. If I had to send my lap-top away for repair I could be without it for weeks, never mind that deadlines loomed. And then the IT Partnership came along, Alex, James, Mike …… who know what they are doing and – equally important – understand that I do not know or care about computer technology, all I want my laptop to do is write books. They have seen me through two of them now and are presently seeing me through a third, and I would not dream of taking my computer anywhere else."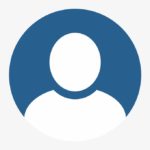 Martin Trouse
Chartered Accountant – Retired
"I have been a client of the IT Partnership since they started. Since then,I have been totally satisfied with the service they provide and I have nothing but praise and gratitude for Alex and his fine team. I am not a computer expert and for any of my queries, IT have been very patient and always know the answers. I would not consider leaving Alex and his team for any other provider."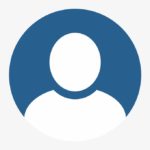 Penny Hall
Company Director, Cheam
"What would we do without the support of the IT Partnership staff, you make it all look so easy. Thank you for all your help in sorting out our computer problems."
"Alex and IT Partnership. Alex is kind of a magician to me: he is able to do long distance repairs. I sit in front of my laptop somewhere in Holland with the phone at my ear and Alex tells me what to do and then, all of a sudden, I see my mouse moving on its own over my screen and after a while when having answered some questions Alex says; all done, problem solved. Well, pure magic to me but clearly related to thorough professional knowledge… "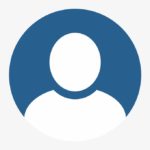 Marina Golding
Involved in charities and committees, Surrey
"John and I have been customers of It- Partnership for several years, firstly when in business and now as busy Charity volunteers who need to be constantly online! The service we have received from you and the team has always been exceptional either when buying new equipment or seeking help when utterly 'foxed' by a system or software problem, or both! This year we have purchased a new PC , iPod and iPhone. You have excelled yourself with the patience and attentio given to us when we were inevitably 'stumped' by new problems both with Windows and AppleMac. No problem seems too small or trivial for the It-Partnership and no other external 'helpline' can match your customer care. The assistance and time you gave me recently to get to grips with my iPhone was exemplary and I would like to thank you and the team for all the support you offer John and me, without demur and with much courtesy, at all times.