ITP have partnered with a 15 year old global fax service provider to provide fax services
Outgoing Faxes are send via a Faxprinter
Incoming faxes are received on an allocated Fax Number and emailed to a email address
Send faxes                
---
Faxprinter (Windows / Mac/iOS/Android)
Our Partner's  software enables you to fax from any application that is print-enabled.
Upon printing on your new "Faxprinter" printer a new window emerges, allowing you to enter the recipient's phone number.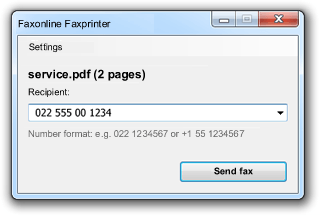 To download the fax printer software for Windows 10, 8.1, 8, 7, Vista, or XP
click here
Receive faxes
Get your own local fax number
Your fax number can even be reached from abroad.
Received faxes are delivered to your email inbox.
---
Add-ons
Receive a text message whenever a new fax arrives.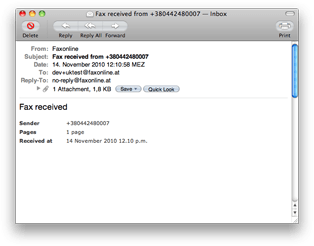 For details and to setup a trial account, click here